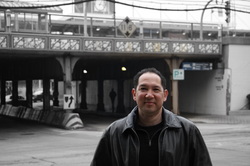 As a Chicago based lighting designer, Peter applies his interest in Zen principles and biophilia to adapt architecture for people. A favorite quote by Sekito Kisen in Sandokai, "Light and darkness create an opposition; Yet depend on each other just as the step taken by the right leg depends on the step taken by the left" is evident in many of Peter's designs. With degrees in theater and psychology, Peter employs a process of putting himself into the space, visualizing how the people who ultimately use the space will function and enjoy their surroundings. He uses light to evoke emotions. With over 25 years practicing architectural lighting design, Peter expertly manages the various parameters of any project and applies his technical lighting knowledge to provide solutions to the situations that can arise during the design and construction process. Clients appreciate that he retains a level of realism on the project team throughout this often-intense process.
---
---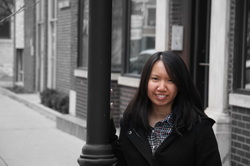 As a senior designer with the firm, Mahalia brings a sense of project empathy and attention to details. She is responsible for overall project design and management and making the design intent come to life. She is commonly the day to day liaison within the project team to ensure open communication and coordination between disciplines. Her degree in interior architecture allows her to provide a sense of balancing human needs with architectural aesthetic. She is rarely fazed by the common stumbling block of over thinking the design, but gets to the essence of what is needed, practical, and works towards a pleasing overall space. Mahalia's talent for weighing a project's decorative and functional lighting needs ensures an uncompromising environment in any space she designs.


---
---
Hugh Lighting Design, LLC is a registered Small Business and certified Minority Business Enterprise by the State of Illinois and City of Chicago. The firm is also registered with the Illinois Board of Elections and an approved sub-contractor to the U.S. General Services Administration. Our designers are members/former officers/directors of the Illuminating Engineering Society of North America (IESNA) and associates of the International Association of Lighting Designers (IALD).